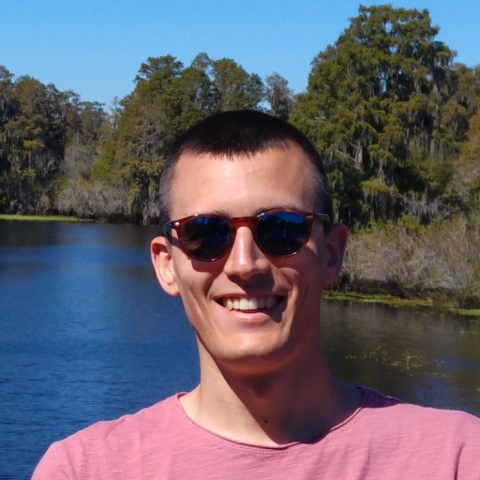 Tampa, Florida. 22-10-2016.
I'm happy that you want to know something about me. My name is Michele Pittoni, I'm ?? years old, I was born in Schio, Italy, and I live in Trento, where I work as a site reliability engineer at SpazioDati and I organise events with Speck&Tech and Ludimus.
I studied at the EIT Digital Master School, pursuing a double M.Sc. in ICT Innovation at Technische Universität Berlin and UPMC Paris. I also hold a B.Sc. in Computer Science from the University of Trento.
I'm a curious person and a rational thinker. I love to discover new facts and sharing what I know. Some might call me a 'nerd'. My primary interest is of course computer science — networks in particular.
When I'm not reading and learning something, I like listening to music or going for a hike. My native language is Italian, I'm fluent in English and I have a basic knowledge of French and German.
Still curious?
You can find out more about me on the Web: